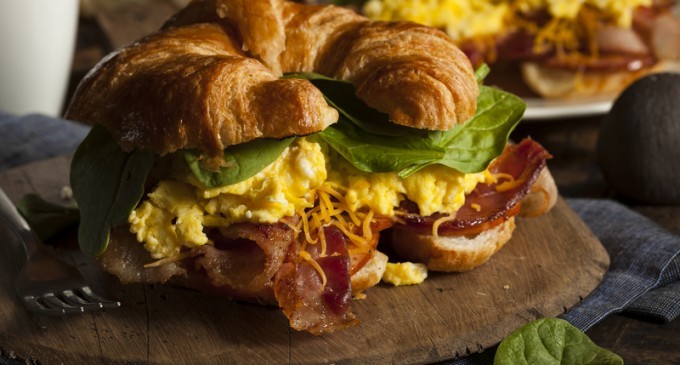 The Honey Mustard Sauce is My Kryptonite ~ It's Amazing!
I'll admit, I'm going to be a little biased on this one. I absolutely love honey mustard and ever since I was a child I've had a soft spot for croissant sandwiches. So this recipe is just right up my alley.
This sandwich would be great for literally any time of day, at any time of the year. You could prepare it the night before and have it for breakfast as you walk out the door, or during a working lunch, or even as a light dinner. And since there's so much packed into it, you might not even need a side of chips with it. But I won't tell anyone if you do!
You might think that bacon and ham is a bit of overkill…but it's not. You can never have enough bacon. Be serious.
For The Full List Of Ingredients & The Simple Step By Step Directions On How To Cook This Fantastic Dish Please Go To Page (2)…