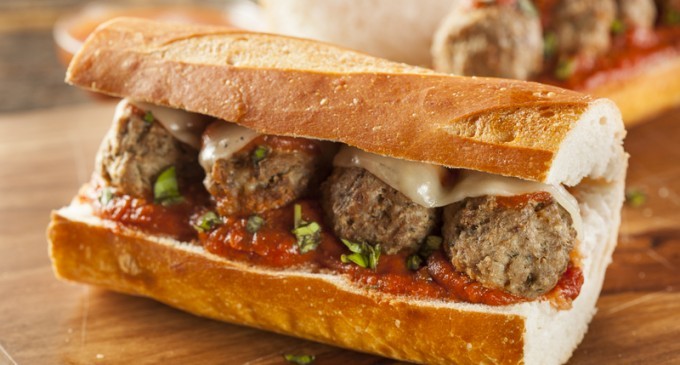 Marinara Sauce, Shredded Mozzarella Cheese & A Thick Cut Of Bread… Oh Man, This Sandwich Is A Definite Winner In Our Books ~ Here's Why…
Throwing a party can be tough; everyone has different tastes but when you put this little sandwich on the menu it's a crowd pleaser.
Out of all of the recipes to make this one is our favorite! Knowing when "the big game" is coming on, whether it be baseball, football or basketball, and you have a ton of family and friends in the house to watch it — they also want to eat!
Chips, dip, sodas, beer and all of that is well and good – it's a start – but nothing will go over better than something warm and delicious just sitting there for the gang to devour.
And honestly, if it's a meatball sub you and your house – no matter who wins the game – will go down in history as the house to go to for fun and terrific food. Yes, the following recipe is that good – and such a great an idea!
If You Want To Make One Of The Best Meatballs Sandwiches You Have Ever Tasted In Your Life Please Go To Page (2)…