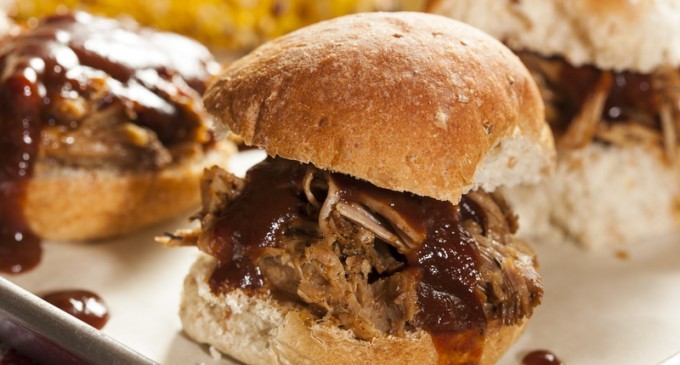 This Beefy Brisket Is Transformed When You Toss It In The Slow Cooker With A Combination Of Chili Powder, Garlic, Brown Sugar & Cayenne Pepper — The Meat can Be Tossed & Shredded & Stuffed Into A Tasty Slider – YUM!
The reason these beef sandwiches are so good is because the meat has hours to slow cook in a slow cooker.
Almost anything that takes time to cook tastes amazing. Even the BBQ sauce takes time because it's made from scratch.
So, this is a meal you need to plan for in advance because the total cooking time is 10 hours and 30 minutes. But trust us, you're going to want them.
The homemade sauce is made with brown sugar, pepper, garlic pepper, ketchup, and more. Even the meat is slow cooked in the homemade sauce and it comes out so tender, juicy, and mouth-watering. It really does just melt in your mouth when you take a bite.
To Get The Full List Of Ingredients & Step By Step Directions To Follow Head On Over To The Next Page…