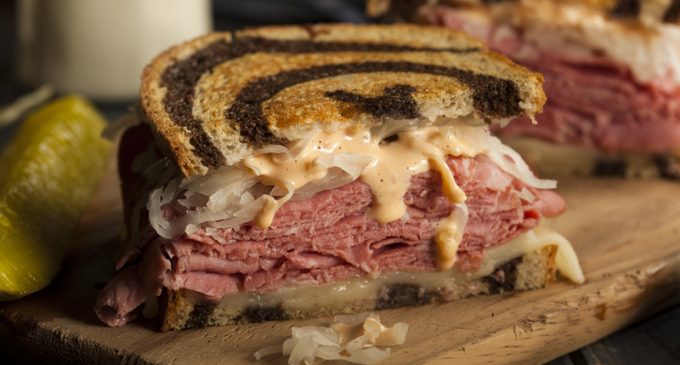 Don't Skimp on Lunch When You Can Make This Hearty Sandwich
When we don't know what to make for lunch and don't have a lot of time, a Reuben sandwich is often our first choice. That's because it takes just 15 minutes to make, but gives you a hot and hearty meal that's better than just grabbing something from the nearest fast food joint. In fact, this Reuben sandwich recipe is as authentic as they come, and tastes just like something from a real New York deli!
If you've never had a Reuben before, you are definitely missing out, because it combines rye bread, corned beef, Thousand Island dressing, sauerkraut, corned beef and Swiss cheese, for a tender, hearty and rich sandwich! You can also use pastrami instead of the corned beef, and if you want to mix things up a bit, trying substituting Gruyere cheese, which has a slightly nutty flavor. Add some fries or a bag of chips, and you have one heck of a satisfying lunch!
To learn how to make this mouthwatering homemade Reuben sandwich at home, please continue to Page (2) for the full list of ingredients and complete cooking instructions.