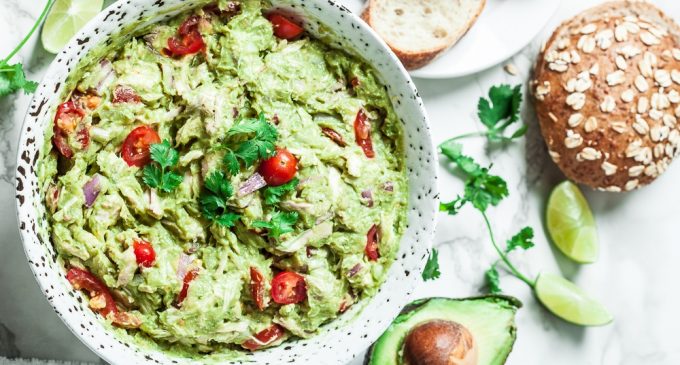 Eating Healthy Has Never Been So Easy!
We all want to eat healthy, but sometimes that's easier said than done. After all, creating a healthy meal usually takes more time than sticking a TV dinner in the microwave or stopping by the nearest fast food joint. And with everyone's hectic schedules these days, who has time to spend hours in the kitchen? Plus, healthy dishes can be pretty expensive to make, and many of us are also on a budget.
Thankfully, we recently discovered this flavorful guacamole chicken salad. You only need 15 minutes to make it, and it doesn't require a lot of fancy, expensive or hard-to-find ingredients. In fact, you probably already have everything you need to make it in your kitchen right this very minute. Plus, the avocado and chicken complement each other remarkably well, and we just love how each brings out the best in the other one. Delicious!
To learn how to make this mouthwatering guacamole chicken salad at home, please continue to Page (2) for the full list of ingredients and complete cooking instructions.