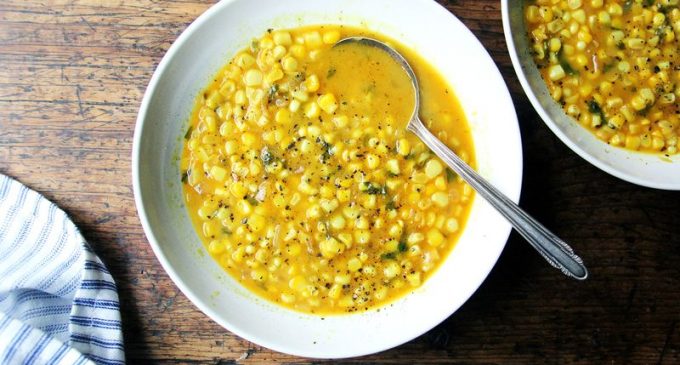 Here's the basic process for making a simple but satisfying corn soup. Of course, you can dress this up any number of ways and put your own flavorful spin on this classic recipe.
1. Remove the kernels from four ears of corn, peel an onion, then make a stock with the trimmings (the cobs and onion skins) along with a few sprigs of cilantro sprigs.

2. As the stock simmers, finely dice the onion and chop some cilantro.

3. Strain the stock, then sauté the onion and add the spices, salt, a can of coconut milk, the corn kernels, and your homemade corn stock.

4. After 10 minutes of simmering, squeeze in the juice from one lime and adjust seasonings to taste.
We really to like experiment with this corn soup and add additional spices or veggies to really jazz it up. Have you ever made corn soup? How do you make it? Share your thoughts in the comment section below!
Article Source: Food52