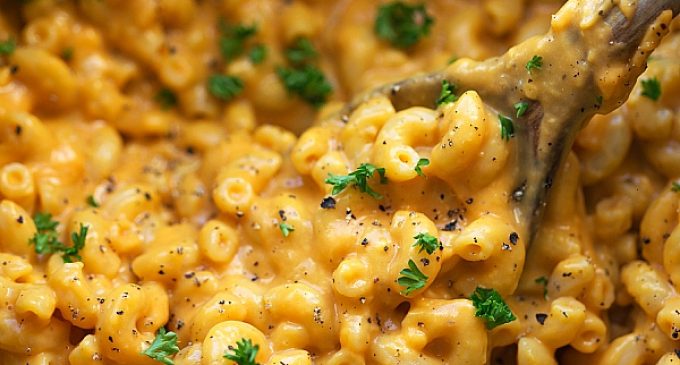 I have a child who is obsessed with mac and cheese. I swear she could eat the stuff every day if I let her. She has become so obsessed with it that she refuses to eat the kind from the box with the powder cheese. She says it's sacrilegious to the art of mac and cheese. She will eat mac and cheese from a box but it has to have the Velvetta liquid cheese with it. This is her comfort food of choice and frankly, it could be a lot worse so we usually keep the house stocked with at least a couple of boxes.
Now that I have found this recipe, however, he may have converted over to the slightly healthier side of macaroni!
Butternut Squash Macaroni is not something I ever would have thought to put together. Not that I don't like the combination I simply hadn't thought of it so when a friend sent me this recipe I had to try it out immediately. Needless to say, I was not disappointed! Let's take a quick look at the ingredients that are in this dish!
Ingredients:
1 and ½ cups macaroni noodles, uncooked
3-4 cups cubed butternut squash, peeled and de-seeded
2 tablespoons unsalted butter
½ cup vegetable broth
¾ cup 1% milk
1 and ¼ cup cheese, I used sharp cheddar
Salt and pepper
1 teaspoon paprika
Optional: fresh parsley
Trust me once you get all these ingredients together it's going to be fabulous! so let's look at what we need to do with them, shall we!