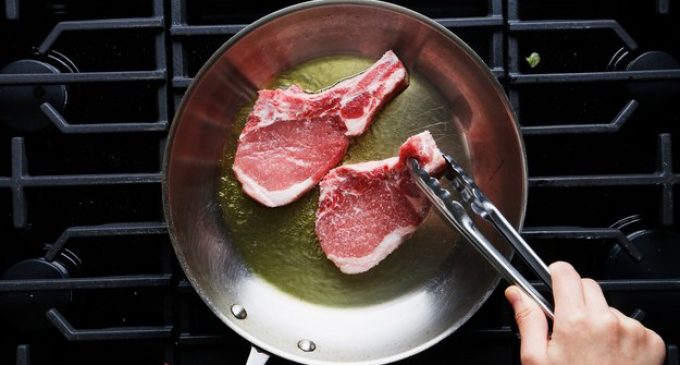 I cannot tell you how many times I have ruined what would have been an amazing dinner because of overcooked or dry pork chops! The problem is pretty common with new cooks but one would think that after awhile it would remedy itself. In my case, it took longer than I really care to admit.
We all have our issues with a specific dish. Even the most seasoned of chef's make errors every so often. Granted not as often as us laymen but every once in a blue moon they will slip.
My issue with cooking pork is one that I couldn't pinpoint. First I tried adjusting the temp, then the time, then the marinade and nothing seemed to be working. So I did what I often do and hit the internet and did some research. After all, if you want to know how the master chefs cook you need to look at what they do and that is exactly what I did.
As it turns out it's all in the brining!
I had been skipping this step as I thought it was time-consuming and unnecessary but apparently it was the one thing I needed. Here is what I used in the brining process
What You'll Need:
3 c. of cold water
2 1/2 tbs. of salt
2 to 4 pork chops (center cut, bone on)
Olive oil
Salt and pepper to taste
Now on to what you will need to do with all of these ingredients to get the most out of your pork dinner. Keep reading.