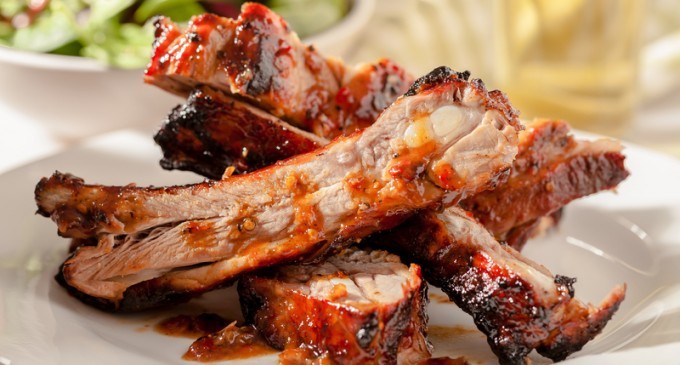 These Ribs Are Slow Cooked In Your Crock Pot With The Most Amazing Sauce. When They Come Out The Meat Just Falls Of The Bone… They Are Super Tender!
The BBQ Sauce Has The Perfect Balance Of Sweet, Savory, Heat & Sweet…
Ribs are one of those meals that makes you think of grilling and getting saucy (BBQ sauce, that is). The meat literally just falls off of the bone, they are just that tender.
It always bums me out when I have a rib craving and it's not the most ideal weather to be making them on the grill outside. I don't know why, but 75 and summer with a grill cooking up some ribs is my ideal version of enjoying this meal. But when it's the dead of winter, you have a improvise.
You Can Make These Ribs In Your Crock Pot- No Grill Required!
This recipe calls for some finishing touches in the oven and is primarily cooked in the crock pot. When ribs come out juicy and tender like this, I don't care what time of the year it is. Rib craving FULLY satisfied.
For The Full List Of Ingredients & The Delicious Step By Step Directions Please Head On Over To The Next Page Where We Show You How To Put Everything Together…