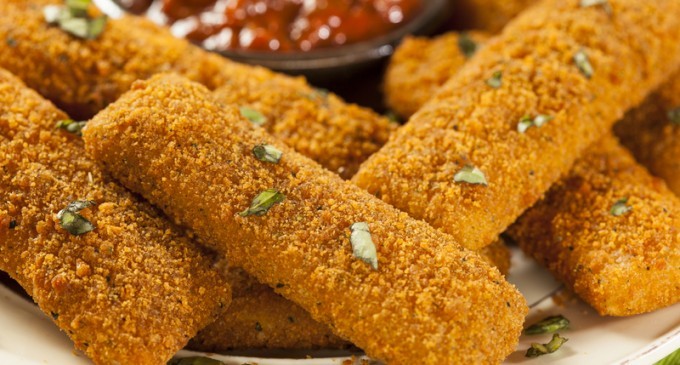 Plus, They Go Great With Ketchup!
Who doesn't love a hearty helping of savory, crispy french fries? We sure can't resist a plateful, whether we're having them by themselves as a snack or as a side dish to complement a nice juicy burger or a succulent steak. We really like how they taste amazing with ketchup but can also be used with any other kind of sauce, which is what we like to do when we really want to mix things up a bit!
We Just Found A New Way To Get Creative With Our French Fries & That Is To Make Them With Mac & Cheese 
The Flavors Are Incredible ~ It's Like Having A Two-In-One Dish!
Fries made with Mac & Cheese, which we love because now we never have to worry about what to do with any leftover Mac & Cheese. It may be difficult to imagine how Mac & Cheese would make good fries, but once they're coated with panko bread crumbs and then fried, they are amazingly delicious!
For The Full List Of Ingredients & The Delicious Step By Step Directions To Follow, Please Head On Over To The Next Page For The Entire Recipe…