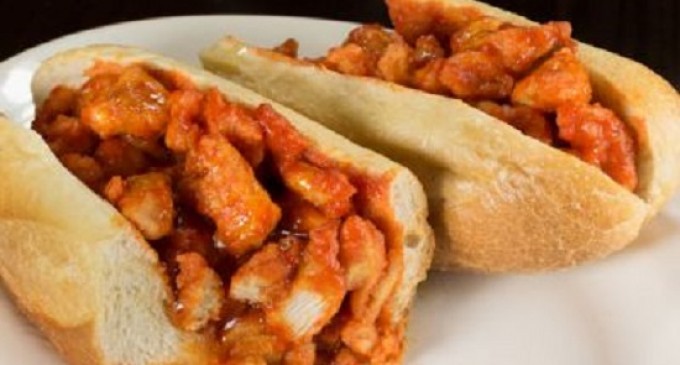 This orange chicken recipe  uses orange marmalade and barbecue sauce to give its wonderful sweet and tangy flavor.  It makes enough for about eight servings but you can always double the ingredients if you want plenty to enjoy again the next day.
It takes about ten minutes to prepare but eight hours to cook in a slow cooker so it is easy meal to make and perfect if you have a busy day because it will be ready by the time you get home for dinner.
Let's Get Started!
The Ingredients To Gather:
4 chicken breasts
6 Tbsp. Flour
2/3 C. Orange Marmalade
1/2 C. BBQ Sauce
4 Tbsp. Soy Sauce
2 Tbsp. ginger
8 rolls
The Step By Step Directions To Follow: 
Bag Chicken,Flour, Toss until coated. Put chicken in slow cooker, add remaining ingredients.
Mix sauce, cover.
Cook 8 hours.
Finished!
This Orange Chicken Sandwich is so good you may never want Orange Chicken any other way. Have you had this sandwich before, Was it as good as you expected?
Let Us Know How It Turned Out For You!
Article & Photo Source: Recipe 4 Living