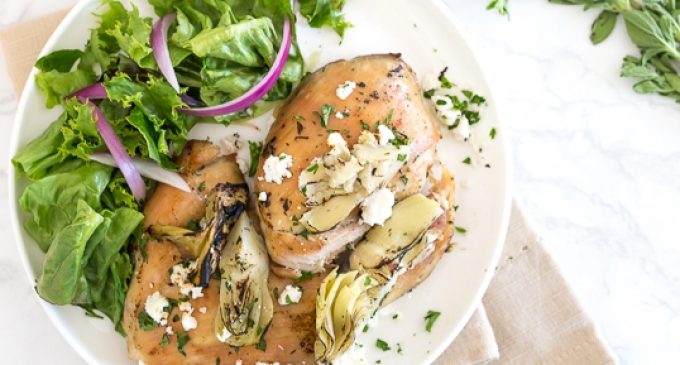 These Chicken Thighs Are the Perfect Way to Liven Up a Casual Weeknight Dinner
If you're looking for a basic, hearty main course that you can dress up any number of ways, then chicken thighs are definitely the way to go. They go well with pretty much any type of side dish, from vegetables such as green beans or cauliflower to a fresh and juicy salad. They're also perfect for when you need a little variety because you can simply add a different seasoning, coating or sauce and have a completely different dish!
One of our favorite ways to make chicken thighs is this succulent version that uses artichoke hearts and feta cheese for a Greek influence that really adds spice to even an ordinary weeknight dinner. In just 30 minutes you can have an elegant main course that's fit for the swankiest gourmet restaurant, but doesn't take a lot of time or even skill to make. What could be better?
To learn how to make these savory chicken thighs at home, please continue to Page (2) for the full list of ingredients and complete cooking instructions.