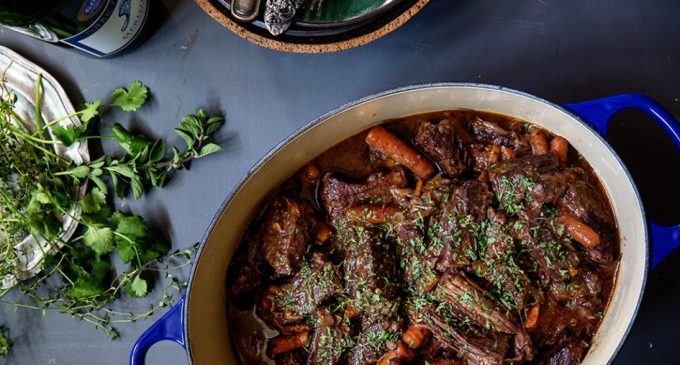 We'll Never Make Our Ribs Any Other Way Again!
Ribs are one of those main courses that just never get old. They're so tender, juicy and flavorful, as well as being incredibly hearty and filling. Plus, they're popular with even the most diverse crowd and guaranteed to be a big hit everywhere from a casual backyard BBQ to an elegant dinner party for friends. That's why they're one of the first things we think of when we don't know what to make for dinner but want something special.
This particular recipe is one of our favorites because we're huge fans of braised ribs. These aren't your ordinary braised ribs, however, because they use a pretty special ingredient that really makes all the difference. What could be so amazing that it completely transforms plain ribs into something spectacular? Wine, of course! These wine braised short ribs are a meal in and of themselves, thanks to the carrots, onion and celery, along with plenty of spices and seasonings. And of course, there's the merlot wine to make them extra special. Yum!
To learn how to make these savory wine braised short ribs at home, please continue to Page (2) for the full list of ingredients and complete cooking instructions.