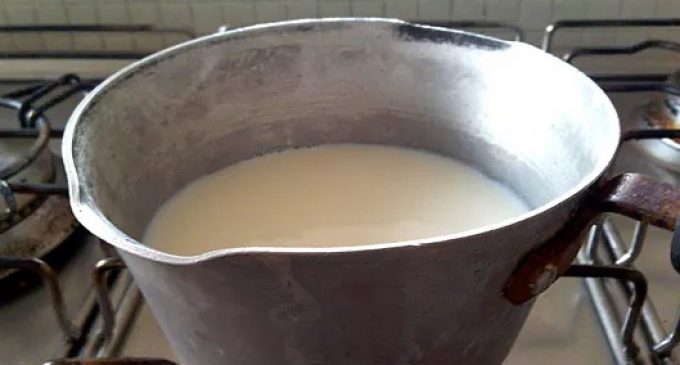 As I was reading over a recipe the other day I perused over a set of instructions that I had never come across before. I have done my fair share of baking and cooking so I was slightly surprised by this fact. I was even more taken aback by the fact that I had no clue as to why I would process such a step as it seemed in my mind to be counterproductive to the task at hand.
The process I am referencing is scalding milk.
If I were to ever think about scalding milk I think of the barista at Starbucks who left the steam wand in the milk carafe too long. The more I thought about it the more I wondered if this step was really worth the effort. The recipe I was reading was an older family recipe so I didn't mess with it.  Even the mere thought of skipping a step caused me to feel guilty as if my great grandmother was watching me over my shoulder. So I continued on and the dessert tasted fabulous but I wondered…was it really worth it?
There are many ways of cooking that were passed down generation after generation with no real explanation as to why we do it. That was how it was done and that is all you need to know but alas, that answer has never satisfied my curiosities so I decided to find out.
So keep reading on the next page and find out what it is, what it does and why in the world people do this.