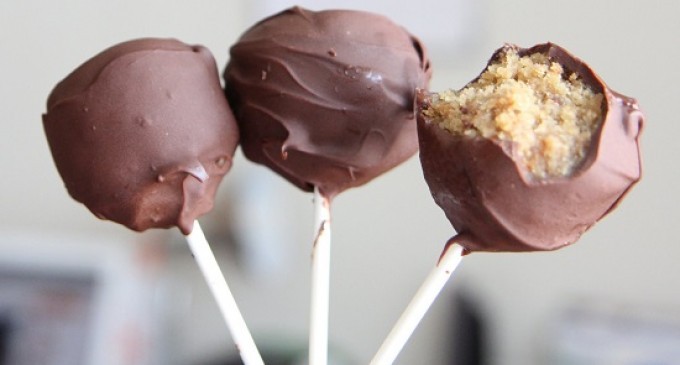 Everyone Loves Cake Pops & When You Find Out How To Make These REESE'S Peanut Butter & Chocolate Ones You Will Fall In Love!
Ding-Dong! Trick-or-Treat! You open the door and see adorable little children asking for some candies to devour. You grab a batch of chocolate assortments and see their tiny faces in desperation to look for the candy that they like. If you don't feel satisfied handing them out the same candy year after year. Well here is a chance to change all that!
Halloween only comes once a year and it'll be more fun for you to get really into the spirit! Check out this REESE'S Halloween Peanut Butter Cookie Pop!
Yes, it's the collaboration of REESE'S chocolate cookies to candies. This dessert is simple to make and comes in a dozen pops.
The REESE'S Chocolate Peanut Butter Pops are the right way to celebrate Halloween! You can have fun by customizing the pops during the decorating part.
To Find Out How You Can Make Some Of The Best REESE'S Chocolate Peanut Butter Pops You Have Ever Had Please Go To Page (2)…