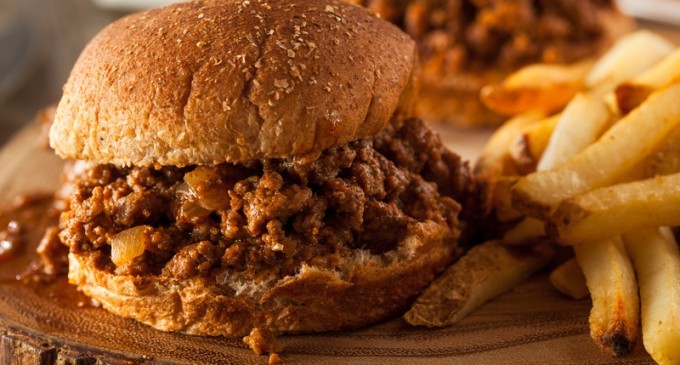 Forget The Skillet & Can Opener – This Sloppy Joe Recipe Is All Natural, Fresh & Made In A Slow Cooker!
Do you like Sloppy Joes? Do you like Grilled Cheese? Well, do we have the recipe for you!  Oh no, my friends. No longer are you limited to one or the other. This is such an easy recipe and so creative we wonder why someone hadn't thought of it before!
Okay, maybe they did. But this is the first time we saw this combination and have to admit just from the photos our mouths started watering!
You family and friends will love these. As a matter of fact, you may just have to make "joes" on a weekly basis to keep up with the demand of your family's sloppy-cheese requirement!
Find Out How To Make This Fantastic Little Sandwich With All Of The Ingredients & Directions Please Go To Page (2)…