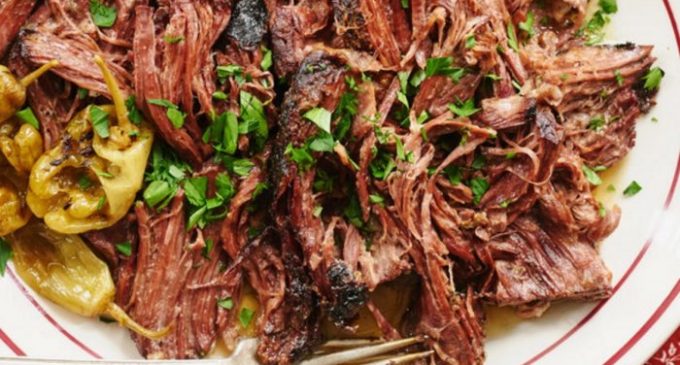 Slow cookers are one of the best kitchen inventions ever!
I am always surprised at the versatility of slow cookers. They can cook virtually anything you can dream up and they do so with little effort which makes them the perfect cooking device for those who hate to cook.
When I recently noticed this recipe in the New York Times I had to run out and get the ingredients and try it for myself. After all when someone describes something as
a luscious tangle of deliciously tangy beef that goes beautifully with mashed or roasted potatoes or egg noodles, or as a hot-sandwich filling.
I suddenly find myself drooling over the dish that could be and won't be able to get it out of my head until I try it.
So sit back and relax and let's look at what it takes to make this meaty masterpiece.