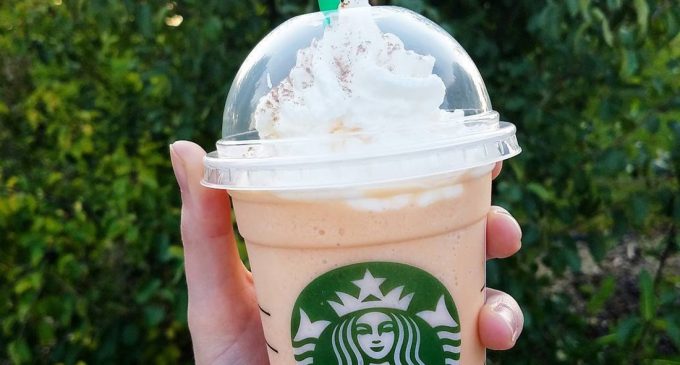 Starbucks is known not only for its amazing coffee, wonderful atmosphere and delicate pastries but also its extensive secret menu. With all of the syrup combinations that are there, it truly is an endless list of ways that you can create your own, specific for you, beverage.
There are the normal everyday staples that bring people in droves, lattes, cappuccinos and of course the coffee but then there are the seasonal beverages, you know the ones that people wait for all year long and are only able to get for a few months out of the year. The ones that turn even the most sophisticated palette into a fiendish sugar addict the moment it hits the shelves…here's looking at you Pumpkin Spice Latte!
As if that wasn't enough there are those devilishly clever baristas who have hacked into the matrix and combined flavors to match all of those drink recipes you never knew you needed.
Enter their latest creation….The Pumpkin Cheesecake Frappuccino!
So let's keep reading to find out how we are to order this drink should we find ourselves near that tempting green siren.