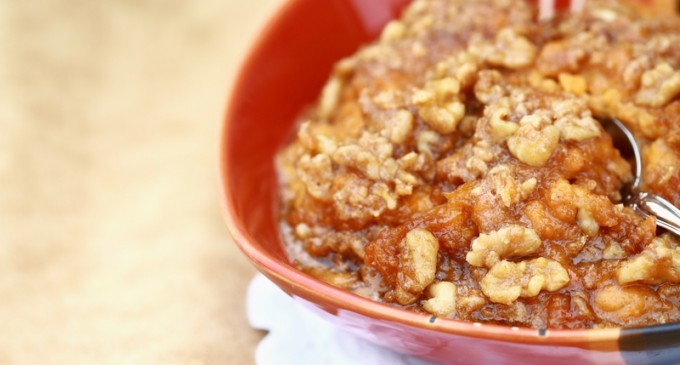 If You Are Looking For Something That Will Get Rave Reviews This Year Over The Holidays Then You Should Definitely Make This…
Full disclosure: I have a pretty close relationship with sweet potatoes. I used to eat them so often as a child that my skin started having a healthy orange glow to it. At least I hope it was the sweet potatoes that made that happen.
Anyway, this recipe for sweet potato soufflé makes for a tasty complement to a savory chicken, turkey or beef dish. The combination of sweet potatoes, brown sugar, and pecan flavors are sure to satisfy anyone hoping for a warm, down-home meal.
The recipe that follows allows for 8 servings, so you might just have some leftovers to throw in with your eggs in the morning, too! Not bad for a quick 20 minute prep time.
For The Full List Of Tasty, Fresh Ingredients & The Simple Step By Step Directions Please Go To Page (2)…