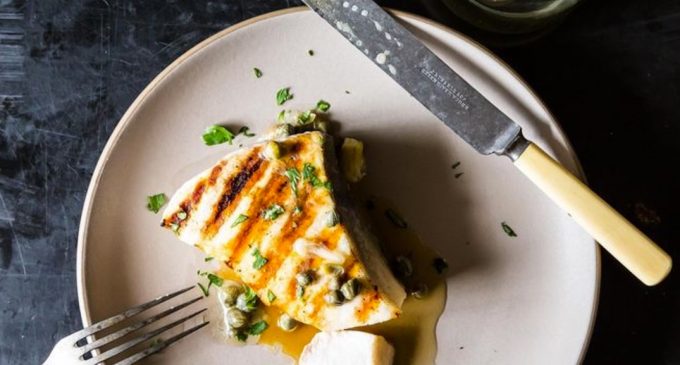 This Tasty Fish Tastes Even Better With This Amazing Sauce!
A couple of decades, swordfish was in serious trouble, having been overfished so that its numbers had begun to dwindle. This left this tender and juicy fish firmly off the menu for many people, but thankfully the swordfish has rebounded and is being harvested sustainably so that it's now a viable choice for lunch or dinner. That's great news for seafood lovers!
We decided to make the most of this fortunate turnaround by experimenting with some new recipes for swordfish, and this is one of our favorites. You start with grilled swordfish, which has a nice smoky flavor to it, and then contrast it with the incredibly complementary lemon-caper sauce that's nice and light. Yum! You also season it with sea salt and with freshly ground white pepper, which just enhances the already vibrant flavors. Delicious!
To learn how to make this succulent grilled swordfish with lemon and caper sauce at home, please continue to Page (2) for the full list of ingredients and complete cooking instructions.