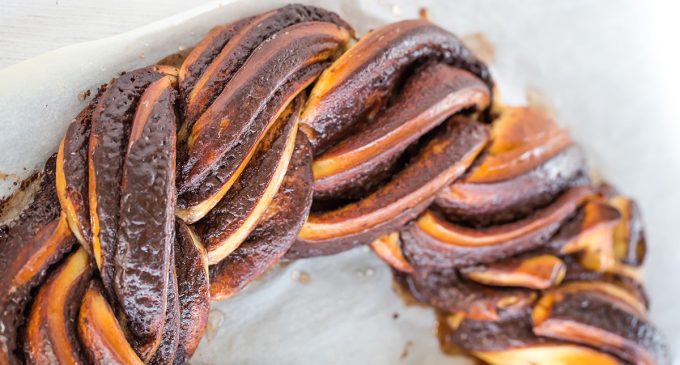 There is a reason this is one of our favorite things to bake, it's simply AMAZING! Seriously, you will want to eat this dish all year long. Now I won't lie to you, this recipe takes some planning as you will need to chill the dough overnight so if you are wanting to make this you need to plan ahead but I guarantee you it will be well worth it in the end! Personally
I have already had requests to make this for Christmas morning which I may do because what better day to have a sweet chocolaty treat than on Christmas!
Fun Fact: babkas are traditionally baked in loaf pans but we took a Que from our friends and baked into a wreath for the holidays!
___________________
Visit the 'Next Page' link below
for the recipe and directions!
___________________