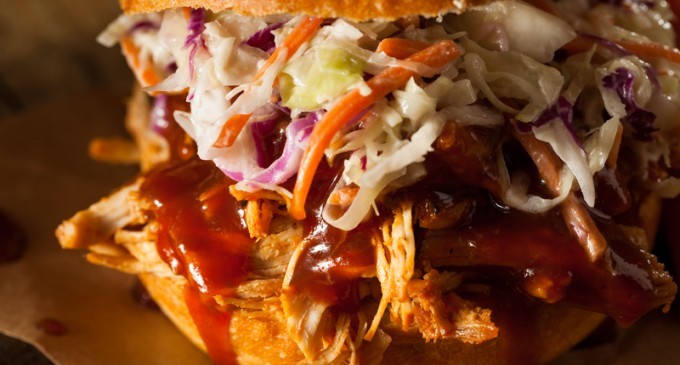 The BBQ Sauce Is Our Favorite Part Because It Has Worcestershire Sauce, Brown Sugar & Zesty Italian Dressing Mixed Inside – You Are Going To Love It!
The Next Time You're Making Mini Sandwiches, They Better Be These BBQ Chicken Sliders!
I love anything miniature. I might be because of my tiny delicate hands, or the fact that I secretly never grew up, but I am definitely on the mini sandwich train. Who doesn't like sliders?! They are super easy to eat, the perfect amount of messiness and are always packed with tons of flavor. I especially love eating them at parties, where you can kind of enjoy on the go if you will. You don't have to really sit down and commit. You can eat one, two, or how ever many you like.
These sandwiches are pretty saucy, so I like to set out all of the ingredients once they are ready and let people assemble their own. Some people like to just have the bbq chicken on their sandwich and some people (like me) like to load them up as much as they can handle. By having your guests or family, build as they go, you don't have to worry about that last slider you manage to commit to eating to be soggy.
For The Full List Of Ingredients & The Delicious Step By Step Directions To Follow Please Head On Over To The Next Page Where We Show You The Entire Recipe…