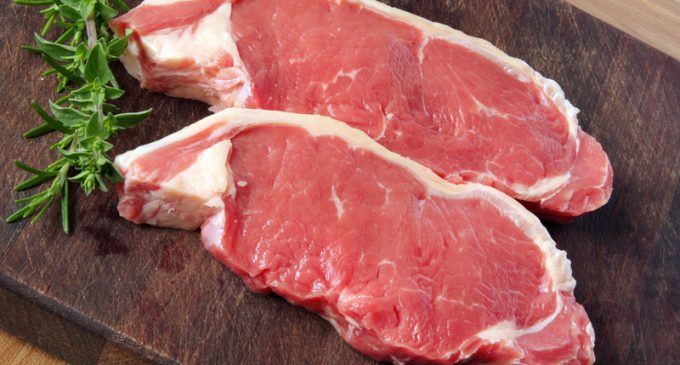 There is just something about steak that is irresistible. Maybe it is the seasonings, or maybe it is just that it melts in your mouth. Whatever it is about steak, we all have been trying to make our steaks taste as good as the restaurant ones for years. If you do this first very important step when cooking your steak, it will really take it to a whole new level!
The One Step To Always Make Sure You Do When Cooking Steak Is:
Take off the chill.
Many recipes suggest that taking y steak out of the fridge before cooking is all about bringing  steak to room temperature. Most steaks, especially a thick-cut rib-eye or porterhouse, would actually require hours out of the fridge to reach such internal temperatures.

Instead think of this step as taking the chill off your steak; even just 30 minutes makes the steak's exterior warmer, but keeps the center chilly.
Any more than two hours out of the fridge and your steak will start to lose its chill in a bad way. Moisture can be drawn out, especially if you've salted in advance, which makes the steak harder to brown. A steak left at room temperature for longer will have a larger band of gray meat.

3 Small Tips for Improving Steak Just Out of the Fridge

Pat it dry with paper towels. This helps the salt stick and creates a nice dry surface for searing.
Salt it generously on every single side. This gives the salt a little time to season the steak and create a dry surface for seasoning. Thirty minutes is all the time it needs.
Put it on a cooling rack. This is a little more finicky personal hack, but I like to get even air flow on all sides of my steak. Don't have an extra cooling rack? Just flip the steak halfway through it's de-chilling time.
That's it!
As you can see, all you have to do is allow your steak to chill outside of the fridge for about thirty minutes and no more than two hours. Then it will turn out great. Have you followed this step when cooking your steak before?
Let Us Know What You Think!
For more tips for cooking steak, you can go to: