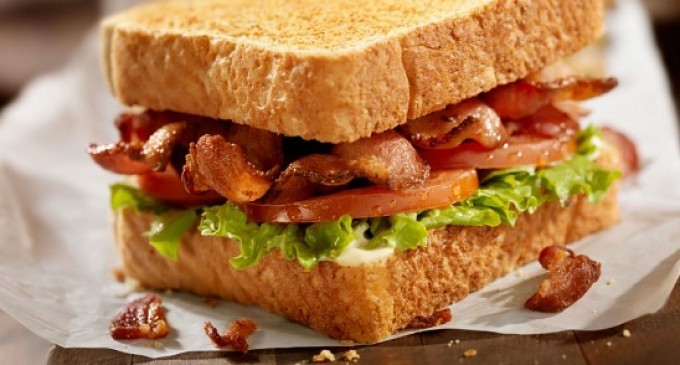 People have been making BLT sandwiches for years. The most frustrating part about this sandwich is not getting that tasty bacon in every bite. This easy hack is about to change all that for good!
The Trick For Getting Bacon In Every Bite Works By:
Start by cutting your slab of bacon in half.
Lay the strips parallel to each other on a baking sheet.

There's some clever folding and layering involved.
And you end up with a patterned bacon grid. Then pop it in the oven to bake.
Use tongs to place the crispy square on top of the your sandwich.
And voila! You've got bacon in every single bite.
Don't Miss A Bite Of Bacon!
This trick for getting bacon in every bite on your sandwich will help you enjoy your next BLT even more. Have used this bacon trick before?
Let Us Know How It Turned Out For You!
Article & Photo Source: Delish