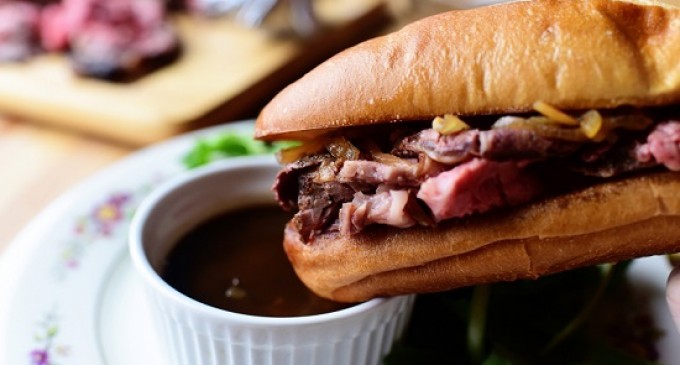 You'll Want To Have These For Lunch Every Day!
A french dip definitely isn't your run-of-the-mill sandwich. No sir! This sandwich is loaded with flavor and goodies, including oregano, thyme, garlic, onions and a hearty ribeye loin (you can use sirloin instead, which is cheaper, but you'll also need to slice it thinner).
There's also the amazing, homemade au jus sauce that you dip it in. Some of the key ingredients in this recipe is; french dip soup mix, Worcestershire sauce, beef consomme, beef broth or stock, and soy sauce. You can also use dry sherry or white wine, but that step's optional.
Even Though All Of These Ingredients Sound Amazing That Doesn't Even Include Our Secret Little Weapon That Makes It All Come Together & Taste Phenomenal!
Doesn't that sound mouthwatering? It's a good thing this recipe makes several servings, because everyone at the table will want another helping!
For The Full List Of Ingredients & The Delicious Step By Step Directions To Follow Please Head On Over To The Next Page For The Entire Recipe…