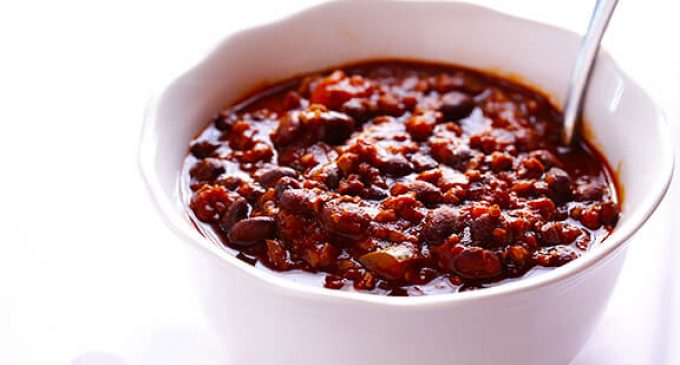 There is nothing better on a cold night than a nice hot bowl of chili! Warming you up on the inside it takes away the chill and brings a hearty meal to empty stomachs and puts a smile on the face of those who consume it.
There are many variations of chili most of which are pretty simple however this may be the simplest one I have come across!  Oftentimes I find that many well-meaning cooks try and overcomplicate this dish. They throw in all sorts of ingredients that may or may not mesh well together creating a convoluted flavor palate.
I come from a simple town where everything was met with an "if it ain't broke don't fix it" mentality. We didn't get overly fancy with our cooking and the chili was the same good ole fashioned flavor our grandparents used.
So let's sit back and keep reading and take a look at how this recipe compares to the one you have and if you're willing, try ours out and see if you like it!