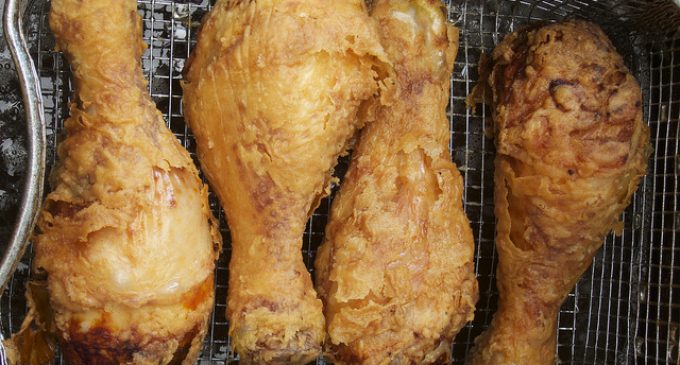 When it comes to fried chicken there are many ways to go about it. There have been many generations of people who have argued of the proper way to fry up a great batch of chicken and every family seems to have their own special recipe. As you will see later in this article this batter is one you will want to add to your recipe box!
One of the tricks that novice cooks often make is they burn the chicken. It is a delicate balance of ingredients and timing that make the perfect batch of fried chicken. That and lots and lots of love.
Fried chicken is one of those perfect dishes that are equally well-suited to a picnic or backyard BBQ as is it for a family gathering or casual weeknight dinner. In fact, you can make it go pretty much any way you want depending on what you serve it with. Think coleslaw or potato salad for a light summertime mood, and hearty mashed potatoes and a generous helping of green beans for a good old-fashioned, down-home meal just like Grandma used to make on Sundays.
Getting fried chicken just right, however, can be a bit of a challenge. It's best when it's lightly crispy and you definitely don't want it soggy or greasy. Deep frying any food can be a tricky art to master, which is why we're thrilled to stumble upon this recipe for perfectly fried chicken every time. I think we'll be having fried chicken at our house a lot more often now!
For The Full List Of Ingredients & The Delicious Step By Step Directions To Follow Please Head On Over To The Next Page For The Entire Recipe…
NEXT PAGE »
<!–nextpage–>