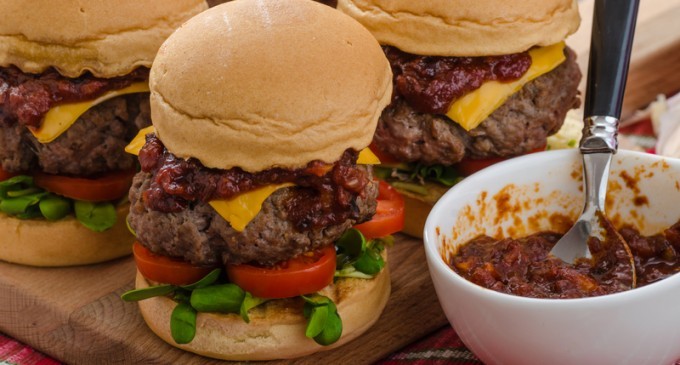 These Amazing Sliders Have Grilled Chicken, Chewy Bacon & Are Our New Favorite Sandwiches!
We love sliders. They're precious little sandwiches that are perfect for informal occasions and parties, such as weekends watching the game with friends and family or for kids' birthdays. While sometimes we don't feel like consuming a whole sandwich in one sitting, we don't have a problem munching on a tiny one. These sliders have bacon, grilled chicken and cheese and taste so good we had to double the amount and still got not a single one left!
You can have some fun making these sliders and change the ingredients for some of them. You can change the cheese in the slider, or the sauce, or the amounts of each ingredient. This recipe is for sixteen sliders, takes fifteen minutes to prepare, and fifteen minutes to cook. There's a variety of fresh toppings and spreads to choose from, so you can have as many different sliders as you want.
For The Full List Of Ingredients And The Delicious Step By Step Directions To Follow Please Head On Over To The Next Page Where We Will Show You The Entire Recipe…