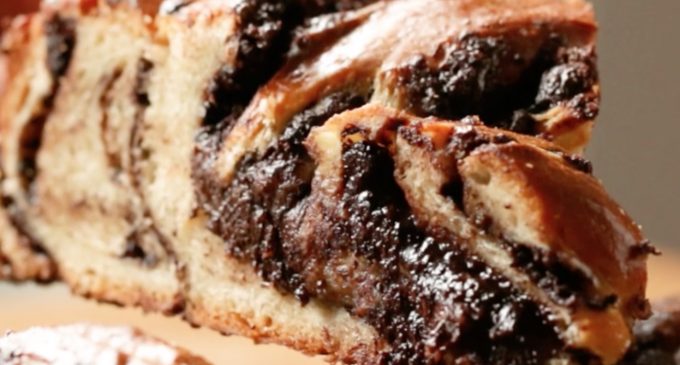 Have you ever been looking for something to make that looks impressive but takes little effort? I know I have! That is why I am so excited about this next dish we have found. As you will see later in this recipe we have found the perfect dish to combine both taste and ease of creation!
I cannot tell you how excited I am about this Chocolate Braided Bread Recipe!
The ingredients are things that most bakers have in their pantry already. If not they are really easy to find at any local grocer. Here is what you will need for the dough.
4 cups flour
2 ¼ teaspoons yeast
1 cup whole milk, warm to the touch
1 teaspoon salt
1 ½ teaspoons vanilla
¼ cup sugar
¼ cup honey
1 egg
2 egg yolks
17 tablespoons butter, softened
Now that we have that together, let's look at what we will need for the chocolate sauce and the directions to put it all together! Trust me you will want to stick around for this one!
NEXT PAGE »