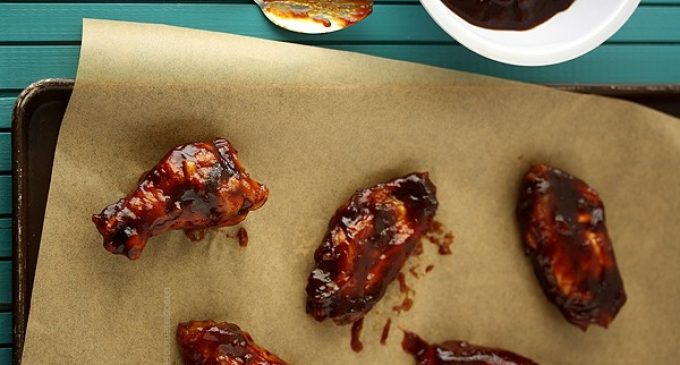 Have you been searching for the perfect wing? I know we have and we just might have found it!
These wings are ones that you do not want to pass up! 
When it comes to wings, some like them hot… and some like them with Jack Daniel's and honey. Ultra-spicy wings have their place at summer BBQs, but so do these sweet ones. And with a pinch of cayenne pepper, they still deliver a little kick.
What really sold us on these wings was the addition of Jack Daniel's Honey Whiskey. This recipe is a twist on classic honey BBQ, and the Jack Daniel's really steps things up a notch.
In order to get the full impact, you want to ensure the wings get nice and crispy. The best way to do that is to place your wings on a roasting rack above a baking pan– not directly on the pan itself. This gets the air circulating beneath those wings, giving them that delicious crispy texture. You'll also want to toss the wings in oil before they go in the oven; it makes for plenty of crisp and as a bonus, keeps them from sticking to the rack.
For The Full List Of Ingredients & The Delicious Step By Step Directions To Follow Please Head On Over To The Next Page For The Entire Recipe!
NEXT PAGE »