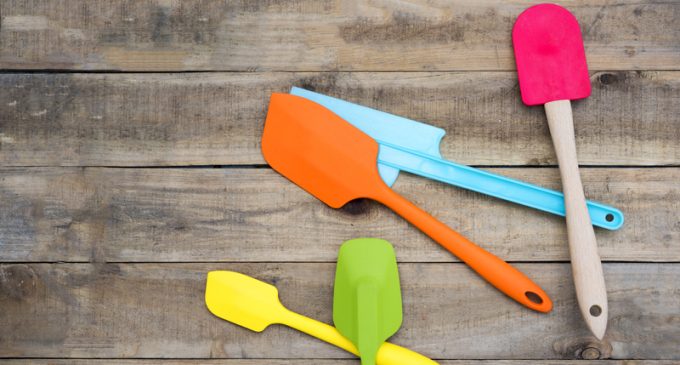 Here are the top two spatulas, according to Serious Eats. The Silicone Cookie Spatula from OXO won for best overall, and the GIR Mini Flipper came in a close second, with the site describing it as sturdier, but not as flexible as the OXO.
The misleadingly named Silicone Cookie Spatula from OXO is actually a great all-around tool. Its flipper is silicone-coated steel, so it's strong, but still sharp-edged and flexible. The spatula is on the small side, but I found that its size actually made it easier to manipulate in a crowded pan. Plus, if you're like me and keep a nonstick spatula around only for limited purposes—cooking eggs and the like—you may never feel the need for anything larger. If you do want a larger size for, say, flipping pancakes, the "small" version of OXO's Silicone Flexible Turner is plenty big, and its construction is identical to that of the cookie spatula.

The GIR Mini Flipper is another great silicone spatula, with a flipper that's sturdy but still has a relatively thin edge. The handle is longer than the one on the OXO, which makes it a better choice for cooking in larger, deeper nonstick pans. It's a bit thicker than the OXO, and, unlike that spatula, it's made of one solid piece of silicone with a fiberglass core, so there are no seams or crevices for food to get lodged in. Those details make it a sturdier tool for stirring stews or scraping the bottom of a pan, and potentially a better choice for someone who plans to use their nonstick spatula frequently for a wide variety of tasks.
Do you have a favorite nonstick spatula? What do you use? Have you ever tried either of these? Share your thoughts in the comment section below!
Article Source: Serious Eats