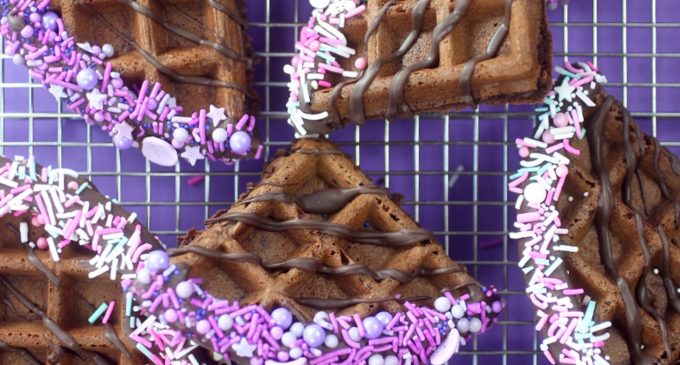 Or…You Could Just Snack On Them All By Themselves
We just love making waffles for breakfast…or even for a delectable snack! They're one of those foods that pretty much everyone likes, so they're sure to be a big hit no matter who you're making them for. They're also slightly decadent and luxurious, making them the ideal way to treat yourself or someone special. However, we just thought waffles were decadent before. We recently discovered a waffle recipe that takes indulgence to a whole new level!
What could be so special? Chocolate waffle wedges! You make a nice rich and creamy chocolate batter for the waffles, and then drip them in melted chocolate and cover them in delectable sprinkles. Wow! This is the kind of breakfast for when you really want to start the day off special, but we also like to add these waffle wedges to ice cream sundaes for a treat that is incredibly enticing. Anyone who has a sweet tooth will adore these waffle wedges.
To learn how to make these tantalizing chocolate waffle wedges at home, please continue to Page (2) for the full list of ingredients and complete cooking instructions.