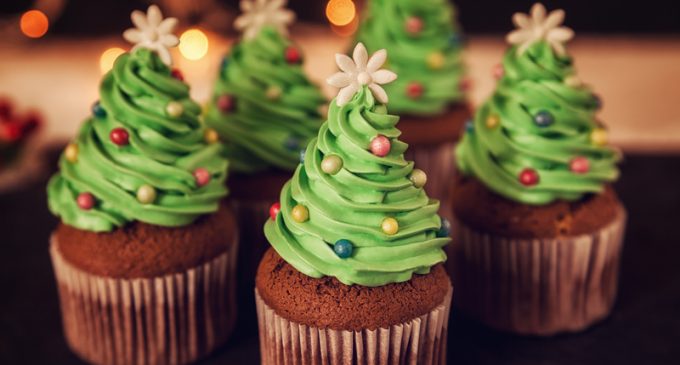 If You Want A Sweet Treat That Is Perfect For The Holidays, These  Fun And Delicious Christmas Tree Cupcakes Will Be A Hit!
During the holidays, we just want to bake every sweet treat we can think of. This means we pull out all those cookie recipes. When those are done and we are still in the mood to bake, we look for new recipes that will make the holidays a little extra special. We want recipes that are not only wonderful but look fantastic too.
If you need an amazing treat for that holiday party or just feel like baking something different, these Christmas Tree cupcakes are just what you have been looking for. The cupcake batter is are made with rich cocoa and then the cupcakes are topped with delectable creamy frosting with coconut and mini Christmas trees made with pretzel sticks and some extra special ingredients that make these cupcakes not only so flavorful but impressive too. No other holiday treat will be able to compare!
For The Full List Of Ingredients And The Step By Step Directions To Follow, Please Head On Over To The Next Page.