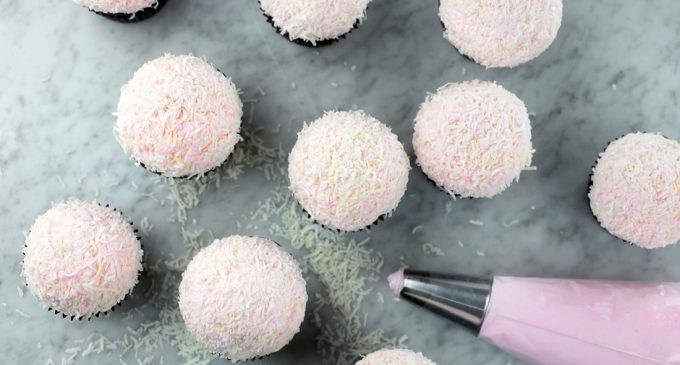 If You Have Been Looking For A Great Dessert For Valentine Day's, These Delicious Coconut Cloud Cakes Are Perfect!
Valentine's Day will be here before we know it. This is the time when many of us buy flowers, gifts, and candy for our loved ones. We want them to know how much we appreciate them, so we give them something to make their day a little sweeter.
If you are tired of plain old chocolate or candy and want to do something a little different, you need to make these Coconut Cloud Cupcakes. They are easy to whip up, and the icing is a beautiful pink hue making them just right for Valentine's Day.
All you need to do to make them is combine some cocoa powder with whipping cream and coffee to give the cake a rich flavor that they will love. Then top it off with some coconut, pink coloring for the icing, and an extra special ingredient thrown in that make these the most divine cupcakes ever!
We love these so much we have gathered for you a list of the delicious ingredients and the step by step directions so you too can enjoy them this upcoming Valentines Day.