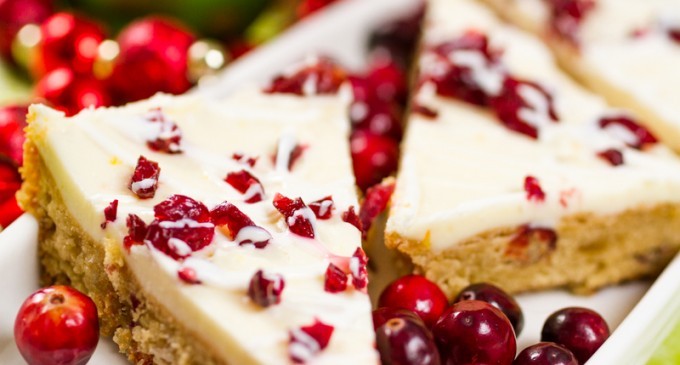 These Cranberry Bliss Bars Have Always Been A Staple During The Holidays But We Finally Got The Top-Secret Recipe For Making Them!
Every year, towards the holidays, one of my favorite things to grab at Starbucks is those delicious Cranberry Bliss Bars.
However, these delicious, sweet little triangles have always been hard to come by since everyone gobbles them up before I can get my 'fix.'
Instead of waiting till the next day, or at times driving to another Starbucks, I finally decoded the recipe on how to make them and to be honest… they taste a lot better!
The White Chocolate Chips, Cream Cheese & The Cranberries are absolutely amazing around the cooler months. You can have these in the morning, take them to a party or if you want… you can make them all for yourself.
For The Full Recipe On This Seasonal Classic With All Of The Ingredients & The Step By Step Directions Please Go To Page (2)…