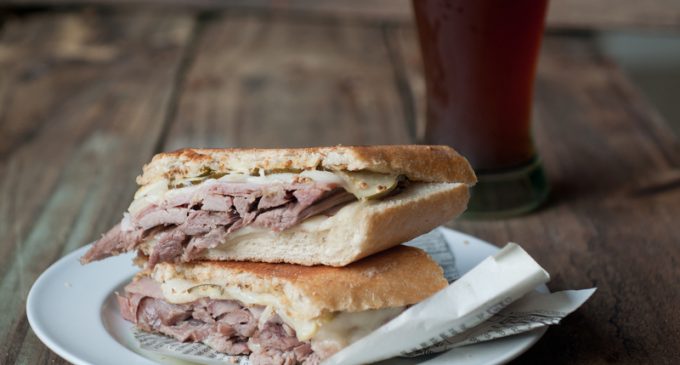 This Recipe is About as Authentic as It Gets!
If you want a sandwich that's practically a meal in itself, then you have got to try a Cuban sandwich. These robust sandwich feature juicy, succulent, tender pork, which you can make either in a pressure cooker or slow cooker. They also have plenty of spices and seasonings, including salt, pepper, cumin, oregano, garlic, red pepper flakes, and lime. Wow! Then, to top it all off, you have mustard, ham, Swiss cheese, dill pickles and red onion. Delicious! This is the kind of sandwich to make when you need something that will stick to your ribs. It's great all on its own but also goes well with french fries, tater tots, onion rings or maybe a nice salad on the side.
One thing we like about this recipe is that if you meet the amount of pork it calls for, you'll have plenty left over. We definitely recommend making the full amount and then freezing it so that you have some on hand for sandwiches another day, or even to use in another dish. We've used the leftover pork to top salads or to put in casseroles, tacos, pasta, and enchiladas.
To learn how to make these spicy Cuban sandwiches at home, please continue to Page (2) for the full list of ingredients and complete cooking instructions.