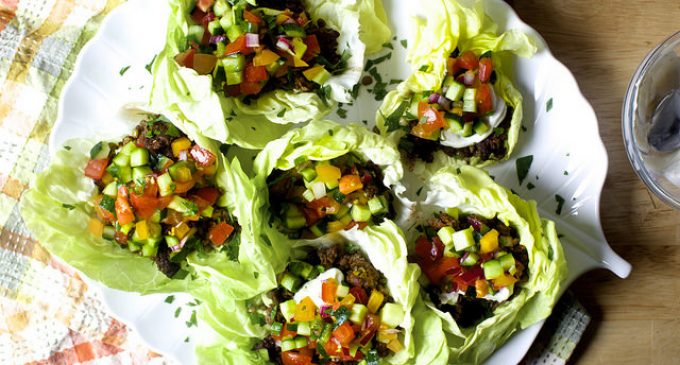 You Only Need 30 Minutes for These Savory Lettuce Cups
Every now and then we come across a recipe that's so unique we have to rush into our kitchen and make it right away…and then share it with everyone we know! That's definitely the case with this recipe for spiced lamb and lentils, which are cooked and then placed in a tiny little bowl made of lettuce. Yes, it's as adorable as it sounds! This recipe is really easy to make, and we really like how the crisp, fresh and juicy flavor of the lettuce bowls complements the hearty and savory taste of the spiced lamb and lentils.
This recipe is great for the main course, but it's also ideal for serving at parties, and we've served it at everything from fancy gatherings to informal summertime get-togethers in our back yard. It looks really fancy and like something you'd probably only find at a gourmet restaurant, but it's a lot easier to make than you might think. It's also loaded with flavor thanks to the cloves, red pepper flakes, cumin, coriander, fresh herbs and of course salt and pepper.
To learn how to make this crispy spiced lamb and lentils at home, please continue to Page (2) for the full list of ingredients and complete cooking instructions.