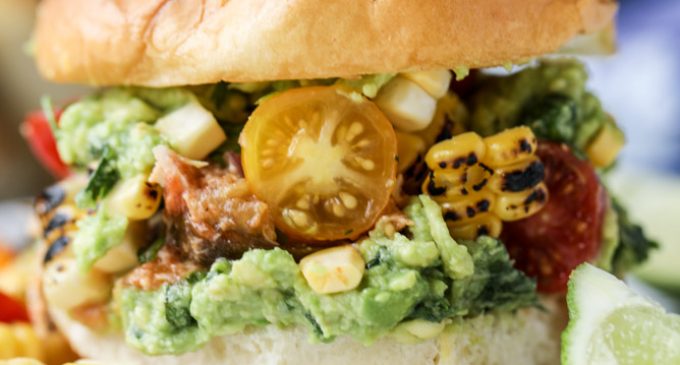 This Is the Perfect Dinner for a Hot Summer Day!
It's summertime, which means it's the perfect time for incorporating some nice fresh produce into your diet. It's easier than you might think, because pretty much any dish tastes a little more light and refreshing with some tender vegetables thrown in! One of our favorite summertime treats are these pulled chicken sliders, which also have guacamole as well as plenty of seasoning.
Plus, they're topped with grilled corn pico, which has corn, cherry tomatoes, pineapple, onion and jalapeno, as well as cilantro and lime for added flavor. Yum! This recipe is perfect both for lunch and dinner, and it doesn't take a whole lot of time. In fact, even if you've had a busy day and get home a little late, there's still time to make this and have a nice hearty and satisfying meal. Delicious!
To learn how to make these hearty pulled chicken guacamole sliders at home, please continue to Page (2) for the full list of ingredients and complete cooking instructions.