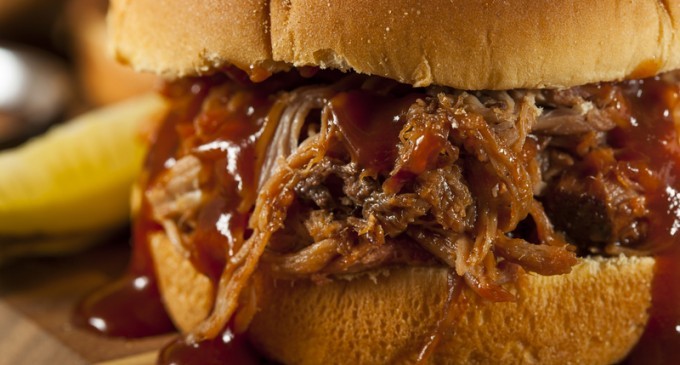 Best Served With Extra BBQ Sauce: This Sandwich Needs To Be Eaten Immediately It Tastes So Good!
It may only be the beginning of the week, but I'm sure if you're anything like me, you're already counting down the days until the weekend arrives. You're making as many plans as you can to spend outdoors with the family, provided weather permits. With that much time in the sun, it's only fitting that picnic style food comes to mind on what to grub down on. Pulled pork sandwiches are definitely a go-to in my family. You know how some food just makes you feel like you should be at a picnic or outside when you enjoy it? Well that's what pulled pork sliders are for my family, which is exactly why we can't get enough of them on the weekends.
With this easy crock pot recipe you can throw all of your ingredients into the crock pot, going outside and spend the day in the sun, and then come home to a delicious meal that's practically ready to go. You can enjoy it at home, or keep the weekend going and pack it in a picnic and take with you. Isn't it great when a meal comes together and you didn't even need to break a sweat?
For The Full List Of Ingredients & The Delicious Step By Step Instructions To Follow Please Head On Over To The Next Page Where The Entire Recipe Is Listed…