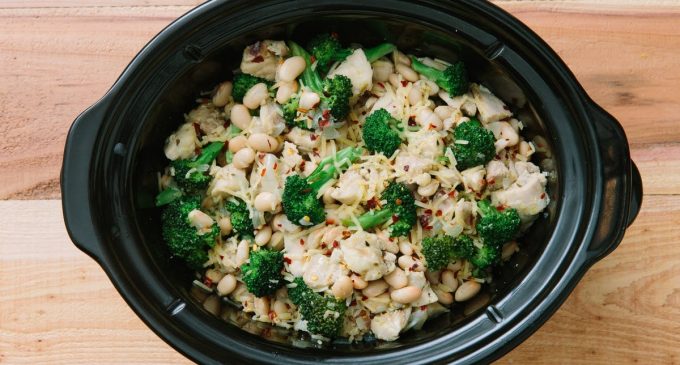 This Recipe Is So Easy Dinner Practically Cooks Itself!
We're big fans of comfort food, and there's no better way to make it than in a slow cooker, where the food can slowly simmer and meld into an enticing mixture of flavors and aromas. Yum! We're also always on the lookout for comfort food that is indulgent and soothing, but not bad for you. We definitely found it with this recipe, which combines chicken and broccoli, along with long-grain brown rice, for a meal that's easy to make and loaded with rich, smooth flavor!
These Italian chicken and broccoli bowls are one of our main go-to dishes for both lunch and dinner, and we love that you can put them on in the morning and have a hot and hearty homecooked meal waiting for you when you're ready to sit down for a meal. This delicious dish also has onion, parmesan cheese, garlic, Italian herb blend seasoning, red pepper flakes and creamy cannellini beans. Wow! Leftovers will keep in the fridge for up to four days, so we like to make extra so that we'll have an easier quicker and meal ready to go for later in the week when we're really in a hurry.
To learn how to make this rich and flavorful Italian chicken and broccoli bowls at home, please continue to Page (2) for the full list of ingredients and complete cooking instructions.