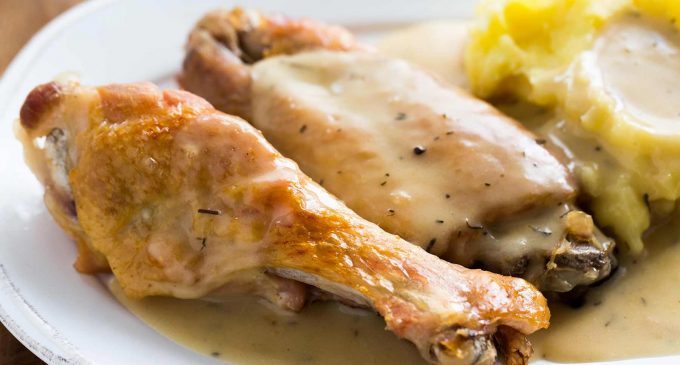 If You Love Chicken Wings, Then You Just Have To Try These Truly Amazing Smothered Turkey Wings For A Great Southern Dinner!
Many of us love chicken wings. They can be baked or fried and covered in anything from a sweet and spicy sauce to a rich gravy. They are just so juicy and we just can't get enough of them!
So, now that you are craving amazing chicken wings for dinner, you go to the fridge only to discover you accidentally brought turkey wings instead. No need to panic. This delectable smothered turkey wings recipe is the perfect solution. All you need to do is combine some tender whole turkey wings with some carrots, onion, and a savory gravy made with a great blend of herbs and spices and other basic ingredients that make these turkey wings completely to die for. One taste and you might love turkey wings even more than chicken wings!
For The Full List Of Delicious Ingredients And The Step By Step Directions To Follow, Please Head Over To The Next Page.