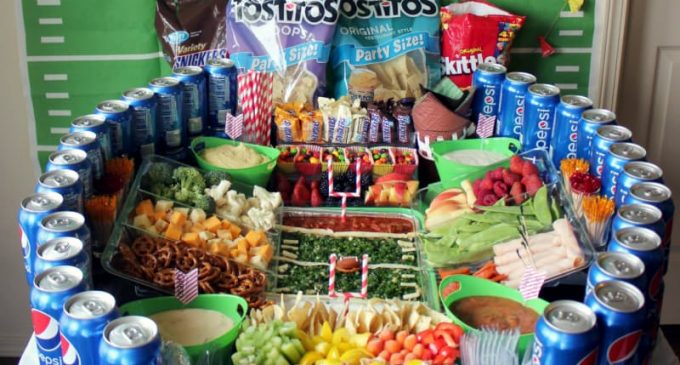 The Super Bowl is just about here, and this means inviting your friends and family over to all watch the big game. This also means that you need snacks that are not only tasty but also impressive. You want to have snacks that everyone will be talking all year long!
If you want snacks that are sure to wow all your guests, then some chips and dip just won't cut it. However, these snack stadium creations will be a huge hit. They allow you to combine many snacks in one place and are shaped just like a football stadium to get everyone excited about the game. They honestly take Super Bowl snacks to a whole new level. These snack stadiums just may be even better than the game itself!
So what we have done is gather for you on the next page the ingredients and step by step instructions to make these fantastic snack stadiums!