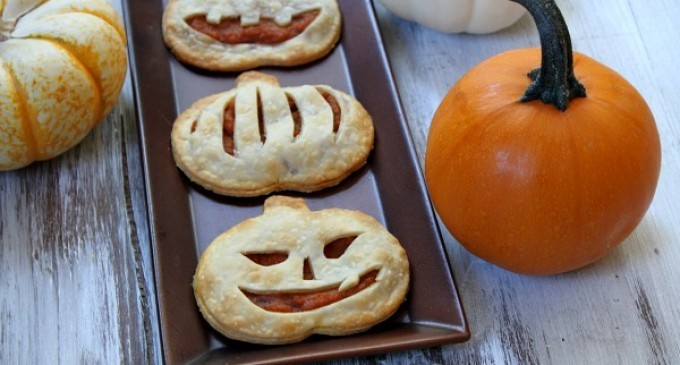 Get in the Halloween Spirit With These Pumpkin Pie Pop Tarts. They're A Sweet Treat For Kids Or Anyone Who's A Kid at Heart!
Give Your Kids a Healthy Alternative to Traditional Halloween Candy With These Adorable
— And Tasty — Pumpkin Treats!
Halloween is fast approaching, and not only does that mean we'll soon be seeing a crowd of little goblins and ghosts, it also means they'll want something yummy to help them celebrate this festive holiday.
Just because we typically associate Halloween with miniature candy bars and other sugary snacks, that doesn't mean you can't put a healthy spin on this beloved tradition. Even better, these attention-grabbing pastry snacks require only a few ingredients and are super simple to make.
What's more, they're fun to create. If you like carving jack -o'-lanterns, you'll love crafting these devilishly delicious grinning pumpkins — a task that's easy because all you need is a cookie cutter.
We bet you can't wait to whip up a batch of your own, so continue to Page (2) for the list of ingredients you'll need.