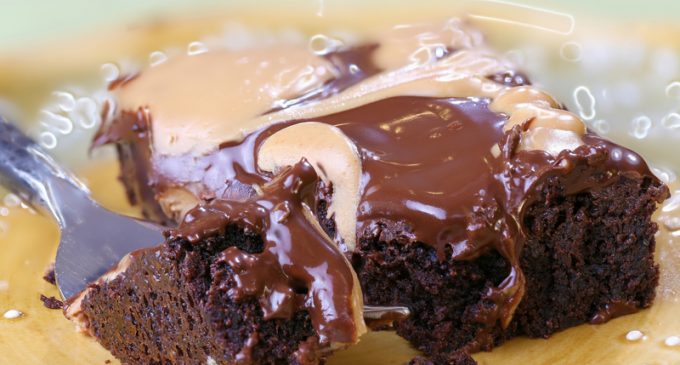 Halloween candy is just too good to end up in the garbage. This is why we can turn it all into something more wonderful with one of these truly wonderful desserts.
Check This Out…
Snickers Milkshake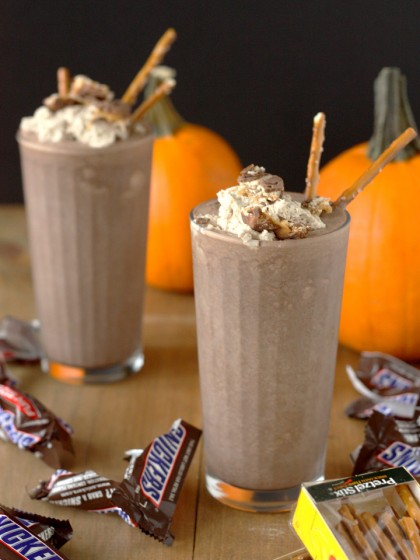 10 fun-sized Snickers candy bars
1 1/2 cup chocolate ice cream
1/4 cup milk
1/4 cup whipped cream optional
1 Place Snickers, ice cream,  milk into blender. Blend 30 seconds.
2 Divide into separate glasses. Top with whipped cream if desired.
ROLO-Stuffed Peanut Butter Cookies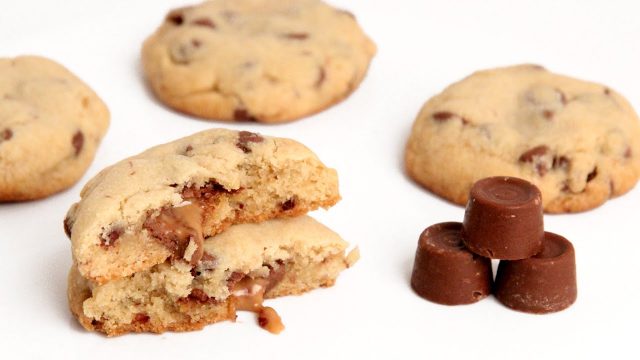 1 stick salted butter
1/2 cup  brown sugar
1/4 cup  sugar
1  egg
3/4 cup peanut butter
1 teaspoon vanilla extract
1/2 teaspoon baking soda
1 1/4 cups  flour
20 ROLOS

1 Mix  butter, sugars.

2 Stir in  egg,  vanilla extract, then add  peanut butter. Mix baking soda, flour in last.

3 Once  dough is evenly mixed, place it in the fridge for at least 10 minutes. Preheat  oven to 350°F.

4 Place a tablespoon of dough onto a cookie sheet. The dough should be in a ball shape. Place a ROLO in  center on top of  ball. Top  ROLO with more dough. Repeat as many times as space on your cookie sheet allows.

5 Place into  oven for 10 minutes. Let cool for a few minutes.
Candy Corn and White Chocolate Chip Cookies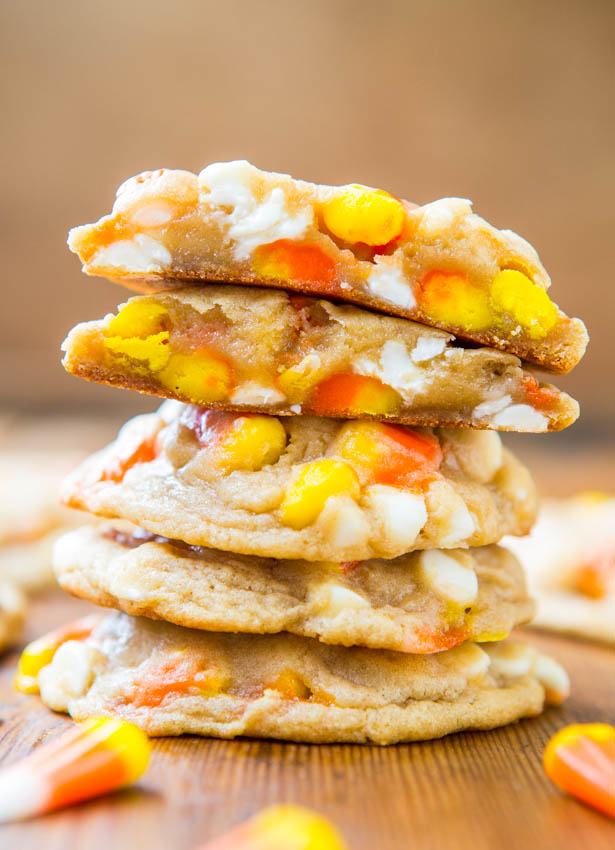 1 stick butter
3/4 cup brown sugar
1/4 cup sugar
1  egg
1 teaspoon vanilla extract
2 tablespoons milk
2 cups flour
1 teaspoon baking soda
1/2 teaspoon salt
1 cup candy corn
1 cup white chocolate chips

1 Mix butter, sugars, egg,  vanilla extract.

2  Stir in  milk, flour, baking soda,  salt to same bowl. Add  candy corn, white chocolate chips. Refrigerate dough for  20 minutes.

3 Preheat oven to 350°F. Ball dough into  one tablespoon, place on a cookie sheet. Place in  oven for 10 minutes,  let cool.
Finished!
These Halloween candy-inspired sweet treats are so delicious you just might want to make them right now- Have you made these recipes yet?
Let Us Know What You Thought!
Article Source: Spoon University