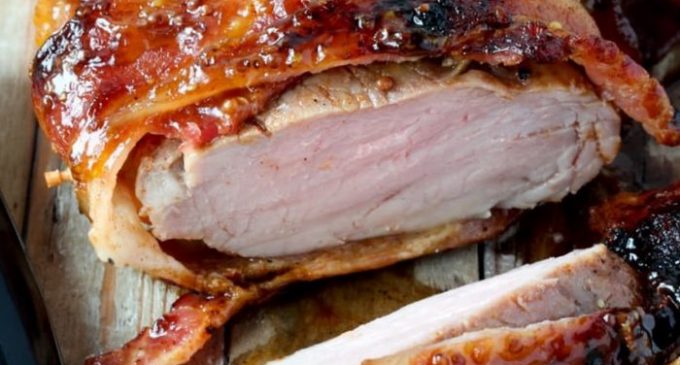 If You Want To Make Pork Tenderloin Even Better Then Try This Simple And Fantastic Bacon Brown Sugar Pork Tenderloin Recipe!
Many of us save pork tenderloin for special occasions and when we have company we want to impress. That is because when it is cooked right, it is juicy and so full of flavor. We love it because you can so much with it such as grill it, bake it and season it any way you like.
If you just bought a pork tenderloin and want it to taste truly delectable, then this bacon brown sugar pork tenderloin recipe is for you. It takes pork tenderloin as you know it to a whole new level and it will blow you away! It's super easy to whip up, making it perfect for when you have guests for dinner. All you need to do is combine pork tenderloin with brown sugar for just the right amount of sweetness, some crispy bacon, with some other herbs and spices and it will make the best pork tenderloin you've ever had!
We Have Complied The List Of Delicious Ingredients And The Step By Step Directions To Follow And They Can Be Found On The Next Page.