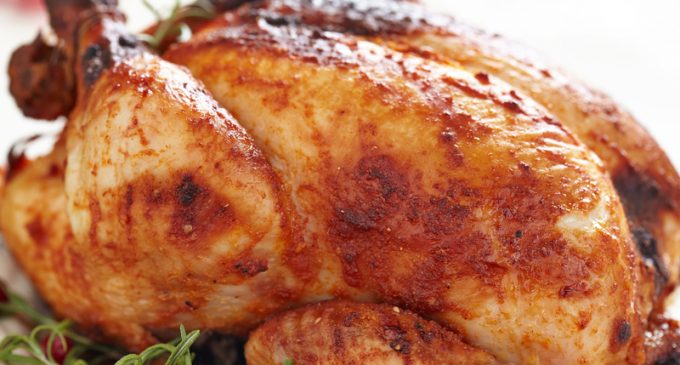 If You Want A Roast Chicken That Is Incredibly Flavorful Then You Need To Make This Brown Butter Roasted Chicken!
Sometimes on the weekends we just want a comforting chicken dinner like our mom used to make. They is just something about a roasted chicken that we just can't get enough of. Maybe it is because it is roasted and seasoned to golden perfection. Or maybe it's because it's just so tender and juicy. Whatever it is, we can all agree that it is just so amazing.
If this is the kind of chicken dinner that you are craving, then this Brown Butter Roast Chicken is perfect. It is easier than you think to make. It combines a juicy whole chicken with an onion and pear for some sweetness and then made with a brine made from herbs and spices and an extra ingredient that takes the flavor up a notch. The delectable brown butter placed on top is made with made with the perfect blend of ingredients including a unique ingredient that will make it the best roast chicken you have ever tasted!
For The Full List Of Ingredients And The Step By Step Directions To Follow, Please Head On Over To The Next Page.