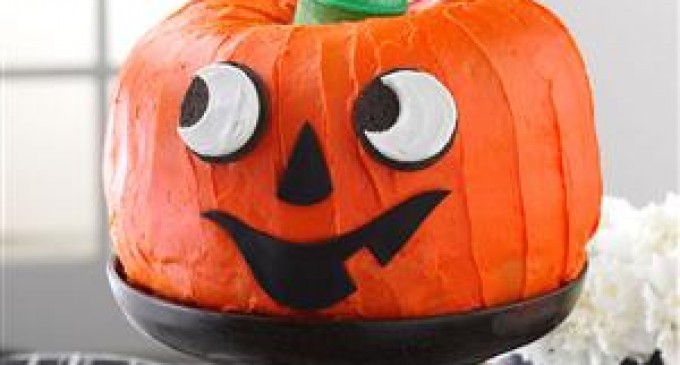 This Delicious Cake Is Made Out Of Ice Cream Cones, Vanilla Frosting & Stuffed With Oreo Cookies
This is a terrific holiday cake and whether you are having a Halloween bash or not, this is one Jack-o'-Lantern that is as much fun to make as it is to look at!
We are bundt cake lovers so when we read that this included not one but two bundt cakes we were hooked! The fact that it will make a really adorable centerpiece for an Autumn dinner, just keep the pumpkin facade but lose the jack-o'-Lantern face- was not lost on us either.
It will be a great conversation piece as well as a mouthwatering dessert!
To Find Out How To Make This Scrumptious Little Dessert That Takes About Half An Hour From Preparation To Presentation Please Go To Page (2)…