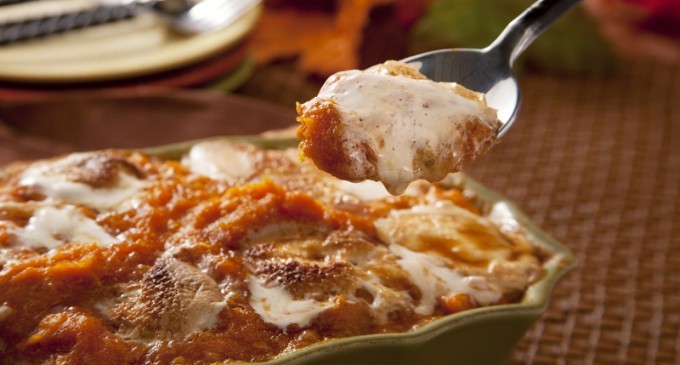 This Traditional Side Dish Is Really All You Need To Get Ready For The Holidays!
There are many people that are hesitant to even trying sweet potatoes but once they bite into this crunchy-sweet casserole they will be asking for a second serving before they have even finished their first one; while exclaiming "I can't believe this is what sweet potatoes taste like!".
One of the things we love the most about this casserole is the crunchy topping which uses coconut as the star ingredient and is the equally decadent sweet-tasting opposite of savory, traditional green bean casserole. Try serving this as part of a holiday meal or anytime you need a little something special to add to a bland meal.
It is fairly easy to put together and doesn't require a list of ingredients a mile long. Plus, you can prepare it a day or two ahead, refrigerate, and then pop in the oven when ready to serve.
We are fairly sure you are going to LOVE this recipe.
For The Full List Of The Ingredients That You Need & The Simple Step By Step Directions On How To Make Everything Come Together In This Delicious Dish Please Go To Page (2)…