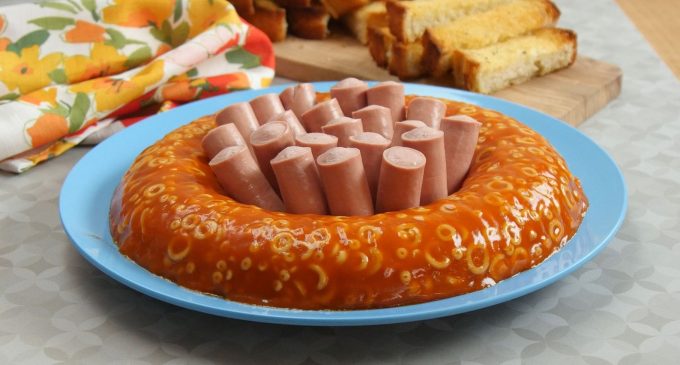 The internet is great for so many things. You can learn so much about a myriad of that there is no end to the knowledge you can obtain. Yet there is also the other side. The dark side where I truly believe things such as this next dish were born. These things were never meant to see the light of day nor should they because they seem to be all that is wrong with the internet.
Now do not get me wrong there are way more good dishes out there than bad, however, there are some dishes that we come across that are neither appetizing nor edible. Okay, they may be edible but who would want to?
This is one of those dishes. They call this Spaghetti-O Jello and here is what you will need to make it.
Ingredients:
¼ cup water
¼ cup condensed tomato soup
2 (¼ ounce) packets unflavored gelatin
2 cans Spaghetti-Os
Now if you want to actually make this dish or you find yourself simply curious about how one would make such a culinary atrocity then keep reading to find the answers to all these questions on the next page.