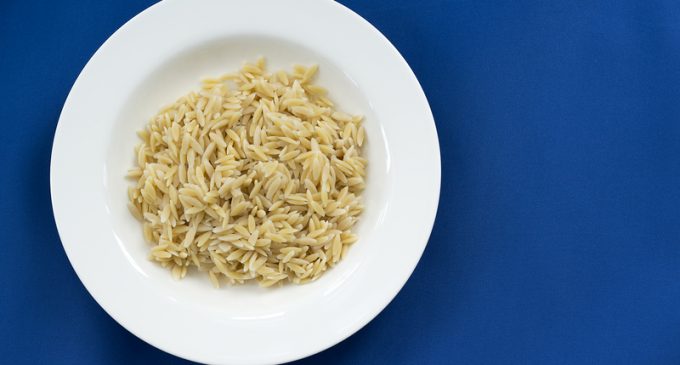 This Pasta Is Our New Go-To Weeknight Dinner
We're big fans of risotto dishes, but this tasty pasta can be difficult to cook with, especially since you' re pretty much required to stand at the stove stirring for an extended period to ensure it comes out just right. We also like carbonara, but when it's getting late and we don't have much time to make dinner, we also don't have time for the complicated thickening process that carbonara requires. That's why we were so excited to find this variation on both of our favorite pasta ingredients.
This carbonara orzo risotto uses orzo pasta, which is a Greek, rice-like pasta that's easier to deal with than risotto is. In fact, this version requires just 30 minutes as opposed to the hours you'd spend monitoring your risotto. That's because you don't have to watch orzo nearly as closely, and as long as you check it periodically and stir it a few times, you're good to go! Plus, this pasta has an amazing sauce that's packed with goodies like onion, thyme, parsley, parmesan cheese, and pancetta, which is an unsmoked Italian bacon that really adds flavor to this amazing pasta dish. (You can use regular bacon if you don't have pancetta.) Plus, reheating any leftover is simple: just add a tablespoon of water or milk first so the mixture isn't so thick.
To learn how to make this rich and creamy carbonara orzo risotto at home, please continue to Page (2) for the full list of ingredients and complete cooking instructions.